As technology improves (and lowers in price) each year, more and more agricultural problems can be solved by adopting a new digital technology. For farmers, new technology can make their farm safer and more efficient with less work on their part. Many farmers are embracing technology that gives them data to make better decisions that make their farms more profitable and sustainable. The number of new digital products and services available can be overwhelming, so here are two of the top tried-and-true recommendations from Virginia farmers.
Why to Consider Digital Agriculture Tools
Agricultural drones and Geographic Information System (GIS) farming are digital agriculture tools that can make your business more profitable and can have tremendous benefits for the environment. These tools can help Virginia farmers to use less water and fertilizer and make more informed decisions about their property. Because of this, farmers will be lowering the chemical runoff from their crops into local water sources, which helps to protect the nearby ecosystem. While investing in digital agriculture can cost farmers up front, farmers make up this cost in increased efficiency in other areas.
Using Drones for Precision Farming
Drones aren't just a fun toy – they can make your farm significantly more efficient! Drones allow farmers to quickly check over livestock and crops to ensure that everything is running smoothly. Checking the farm on the ground is much more time-consuming, and certain problems can be hard to spot from this vantage point. For example, using a drone to photograph crop fields regularly can help Virginia farmers to quickly and easily check for spots that aren't being properly irrigated or that are suffering from disease.
Choosing the Right Drones for Your Virginia Farm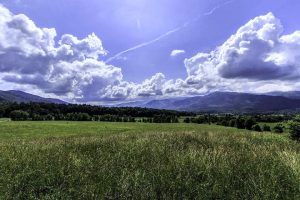 There are two primary types of agricultural drones: mapping/surveying drones and crop-dusting/spraying drones. Mapping drones make the process of surveying your crops much easier. New models have software that allows the farmer to simply indicate the area that they need surveyed. Then, the drone programs its own flight path. As it flies, it automatically takes pictures which are tagged with the GPS coordinates. Crop-dusting drones carry tanks of fertilizer that is sprayed on crops. These drones have greater precision than most tractors, which reduces the amount of fertilizer needed.
Using GIS on Virginia Farms
Geographic Information System (GIS) creates visualizations of data and performs analyses that help farmers to make more informed decisions for their land. GIS is great for making maps that show multiple variables or layers of data. Virginia farmers use this tool to simultaneously consider many agricultural variables: amount of rainfall, slope, soil type, direction of the wind, or elevation to name a few. This tool helps farmers to make more informed choices about where to plant specific crops as well as crop management. Since farmers can make better choices using GIS, it can help prevent the risk of erosion, drought, and flood and make the farm more sustainable. It can also be used to estimate crop yields, monitor crop health, and maximize production. 
When used correctly, GIS data can be a tremendous resource for farming in Virginia. There are many sources of GIS data that can be accessed online for free, and other sources that charge a fee for use. To find GIS data relevant to your property and needs, check with local government agencies and universities. You can also search for private companies with repositories of GIS data.
Big Takeaways on Digital Agriculture
While farmers may be hesitant to spend money on new technology and data tools that they aren't familiar with, using drones and GIS can save Virginia farmers big in the long run. Agricultural drones can add so much value to a farm, from highlighting hard-to-spot problems to minimizing human contact with fertilizer chemicals. Farmers can use GIS to make more informed decisions about where to plant specific crops, build new structures, and graze livestock that protect the land in the long run. These tools can help to make farms as efficient, sustainable, and profitable as possible.